This FAQ item will help you enable Kiosk Mode on your iPad.
Enable Guided Access
Go to Settings -> General -> Display & Brightness and set Auto-Lock to never.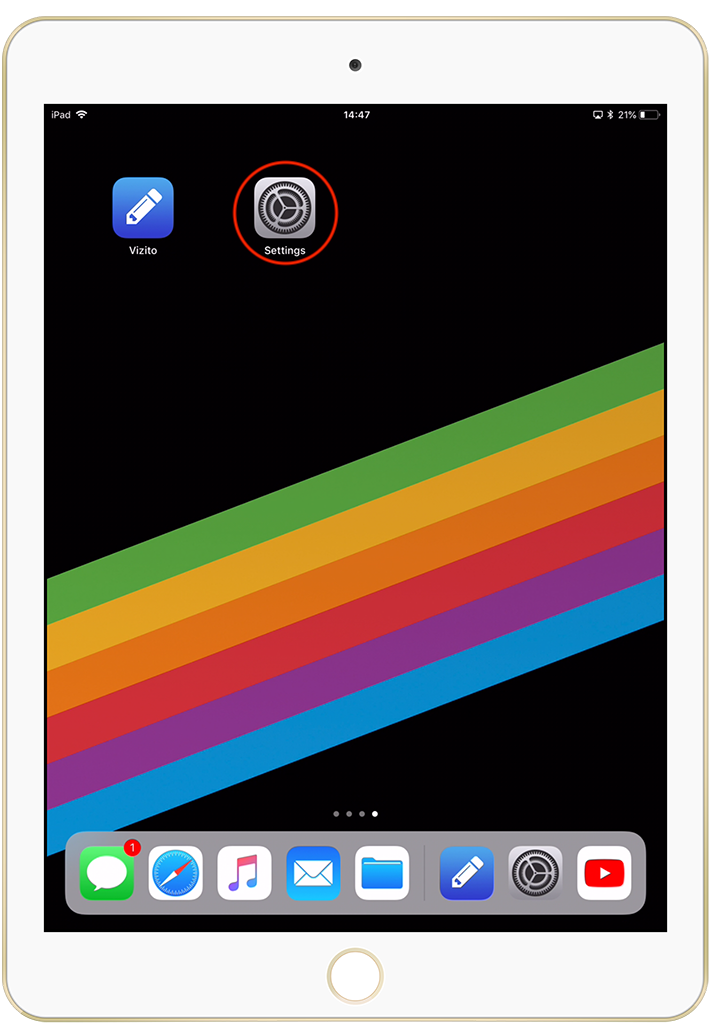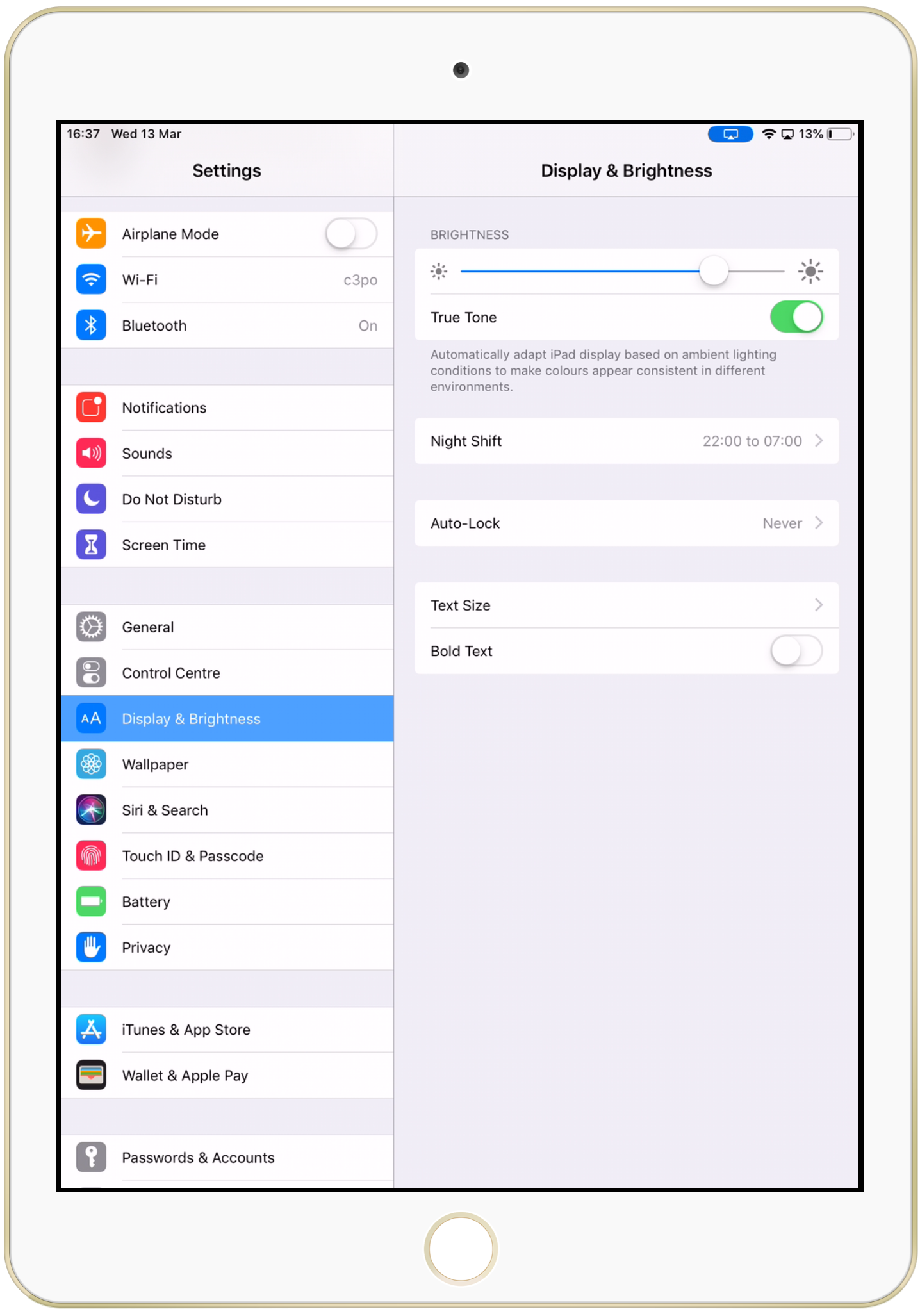 Go to Settings -> General -> Accessibility, scroll down and tap on Guided Access.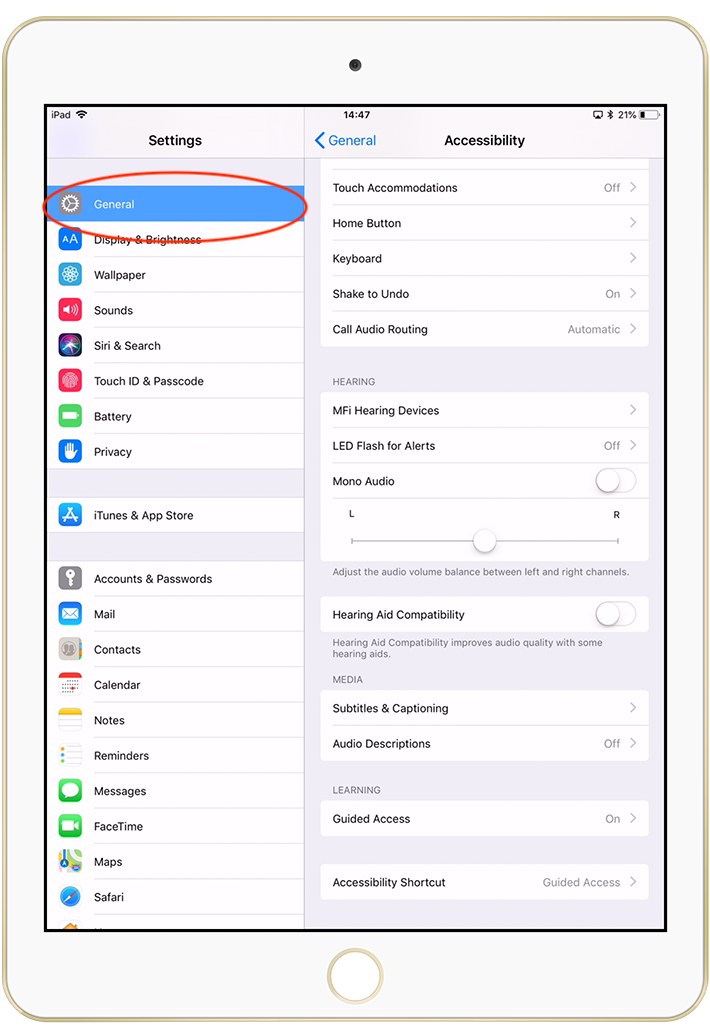 Turn it on and configure a passcode under Passcode Settings, do not forget to also turn on Mirror Display Auto-Lock. Otherwise the iPad will lock after 20 minutes even if it is in Guided Access mode.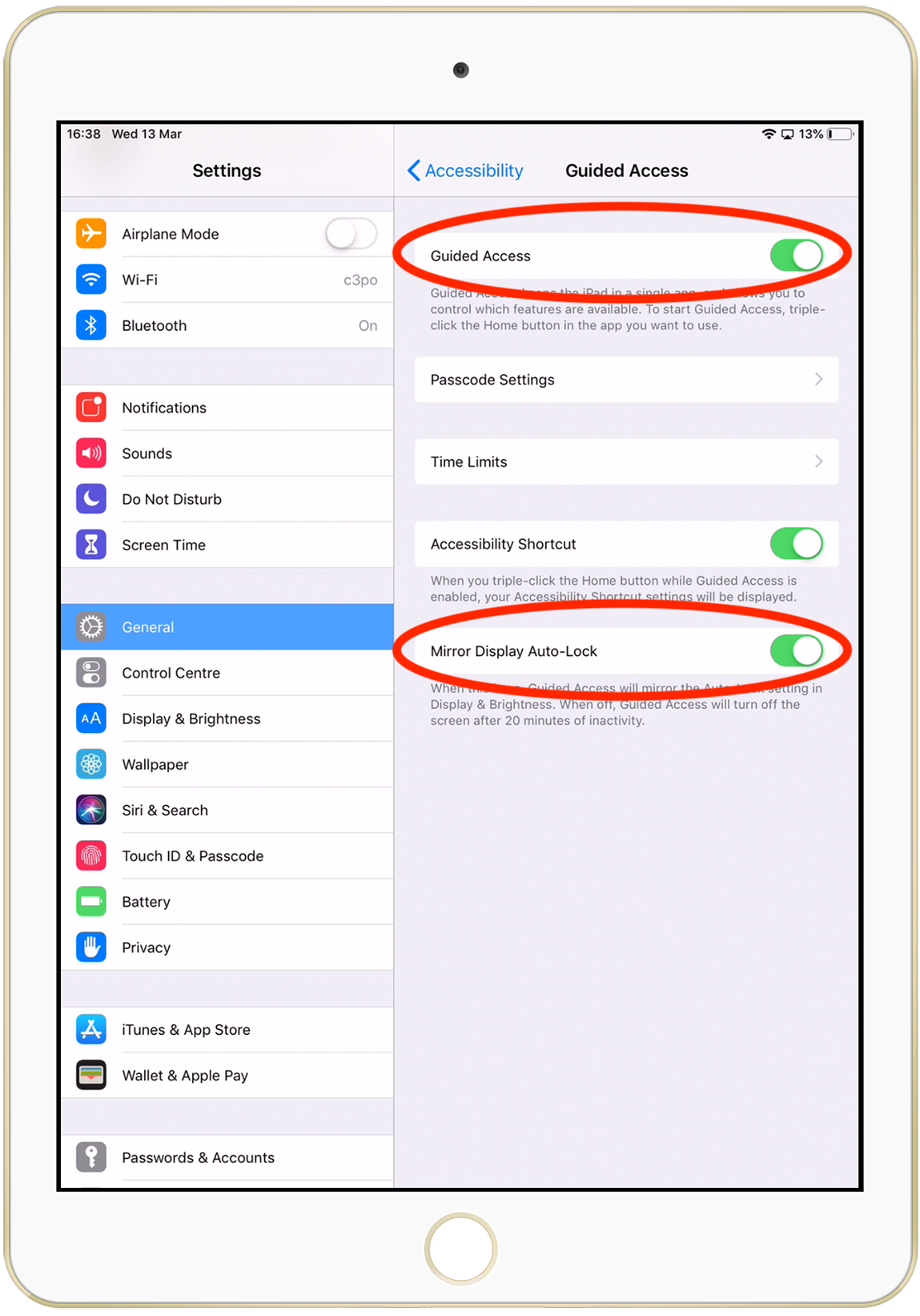 Next, go back to the menu General -> Accessibility and go to Accessibility Shortcut.
Change this setting to Guided Access: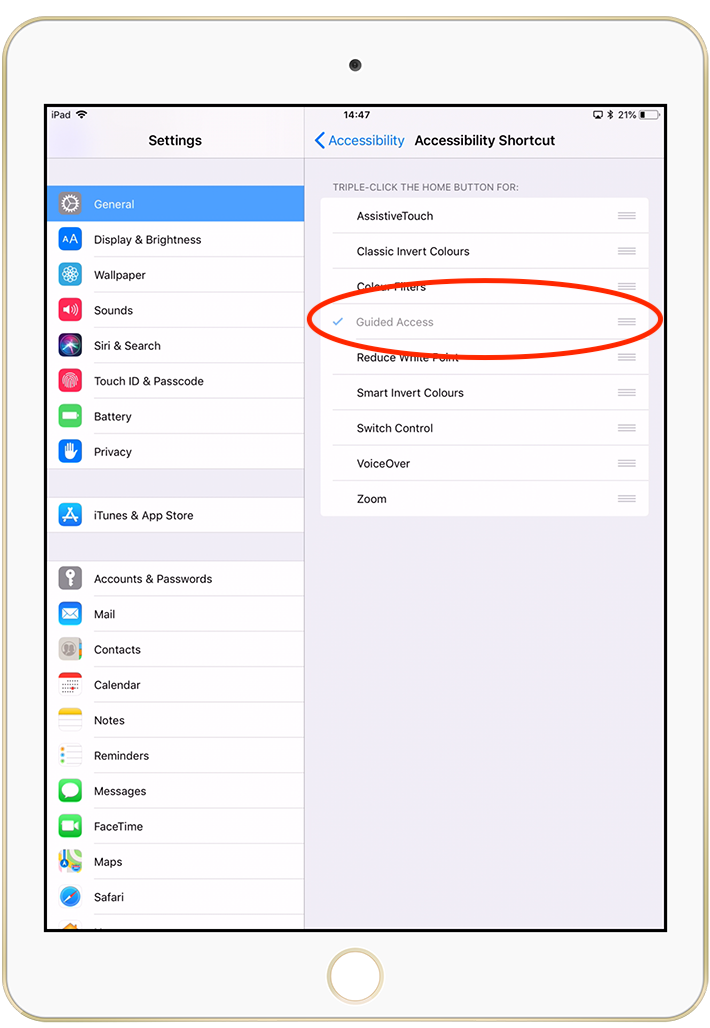 Now, boot up the Vizito app and triple-click the Home button to go to the Guided Access menu. Disable Sleep/Wake button, Volume Buttons and Motion under Hardware Buttons: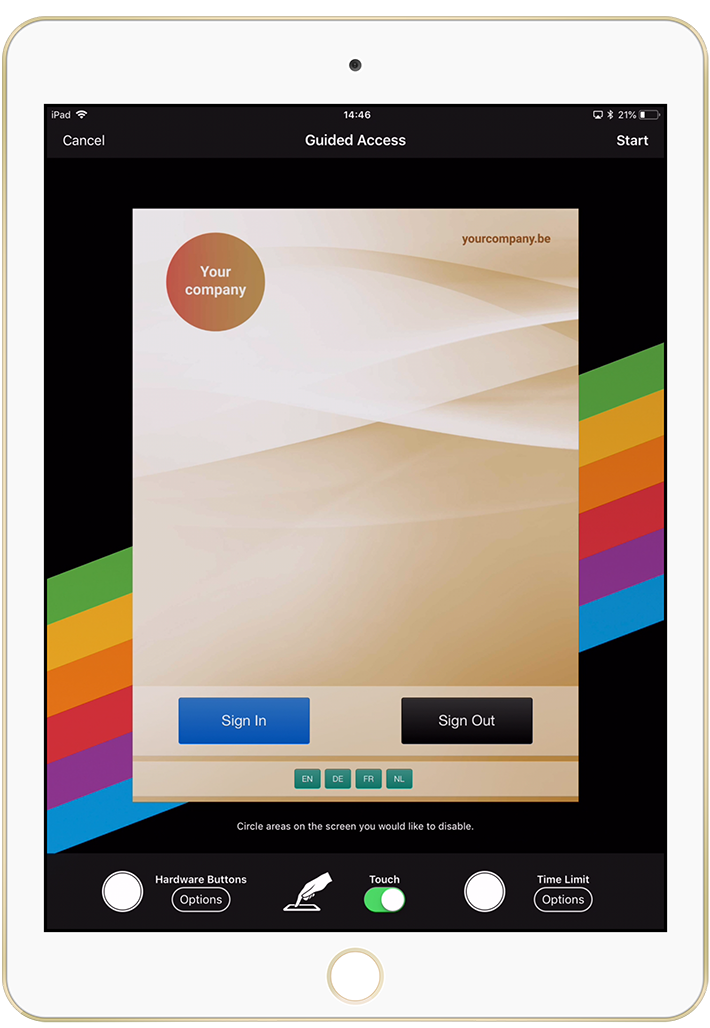 Click on Start and Guided Access will be enabled: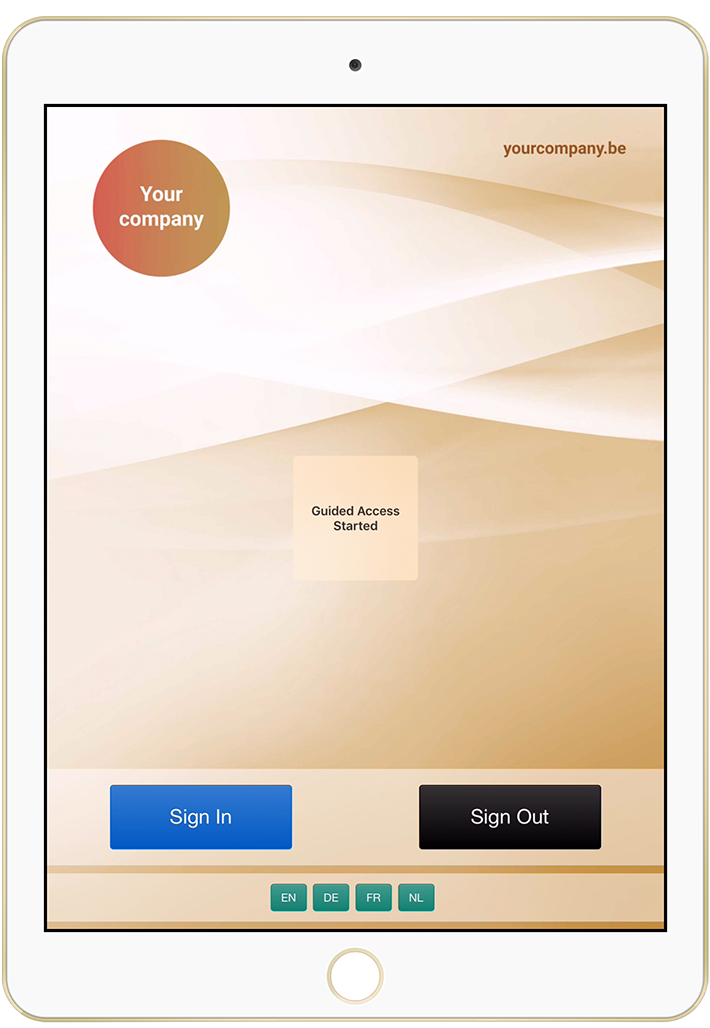 Disable Guided Access
To stop Guided Access, triple-click the home button again and enter the passcode. Tap on Stop.