Video tutorial
Prefer a text version? Please scroll down.
You can activate the group sign in feature for each visitor type. This will enable groups of visitors to sign in together and only notify the Host for the entire group instead of for each visitor separately.
Navigate to your visitor types on the https://backoffice.vizito.be and click on Edit on the visitor type you want to enable group sign in for: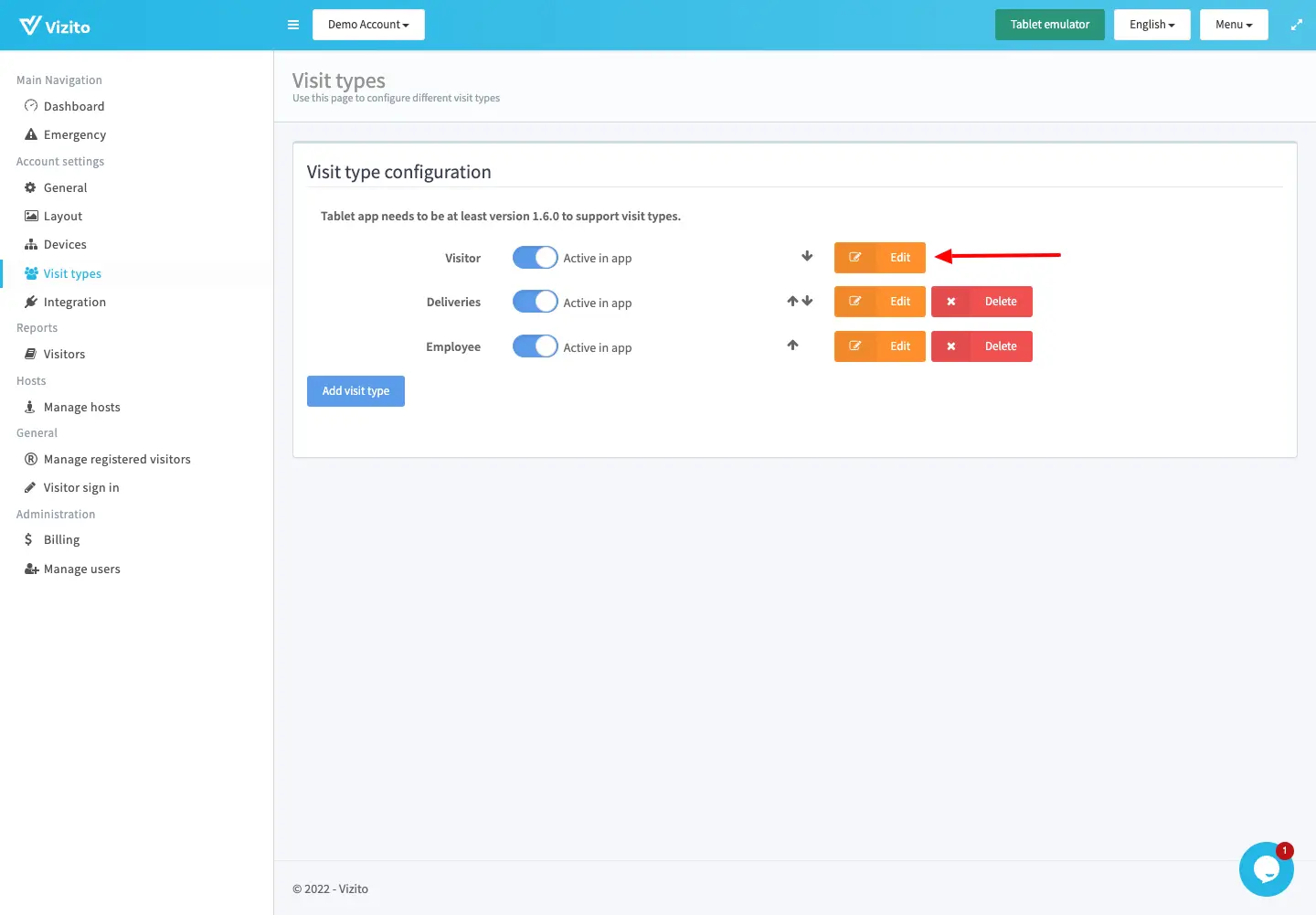 Enable group sign in here and Save.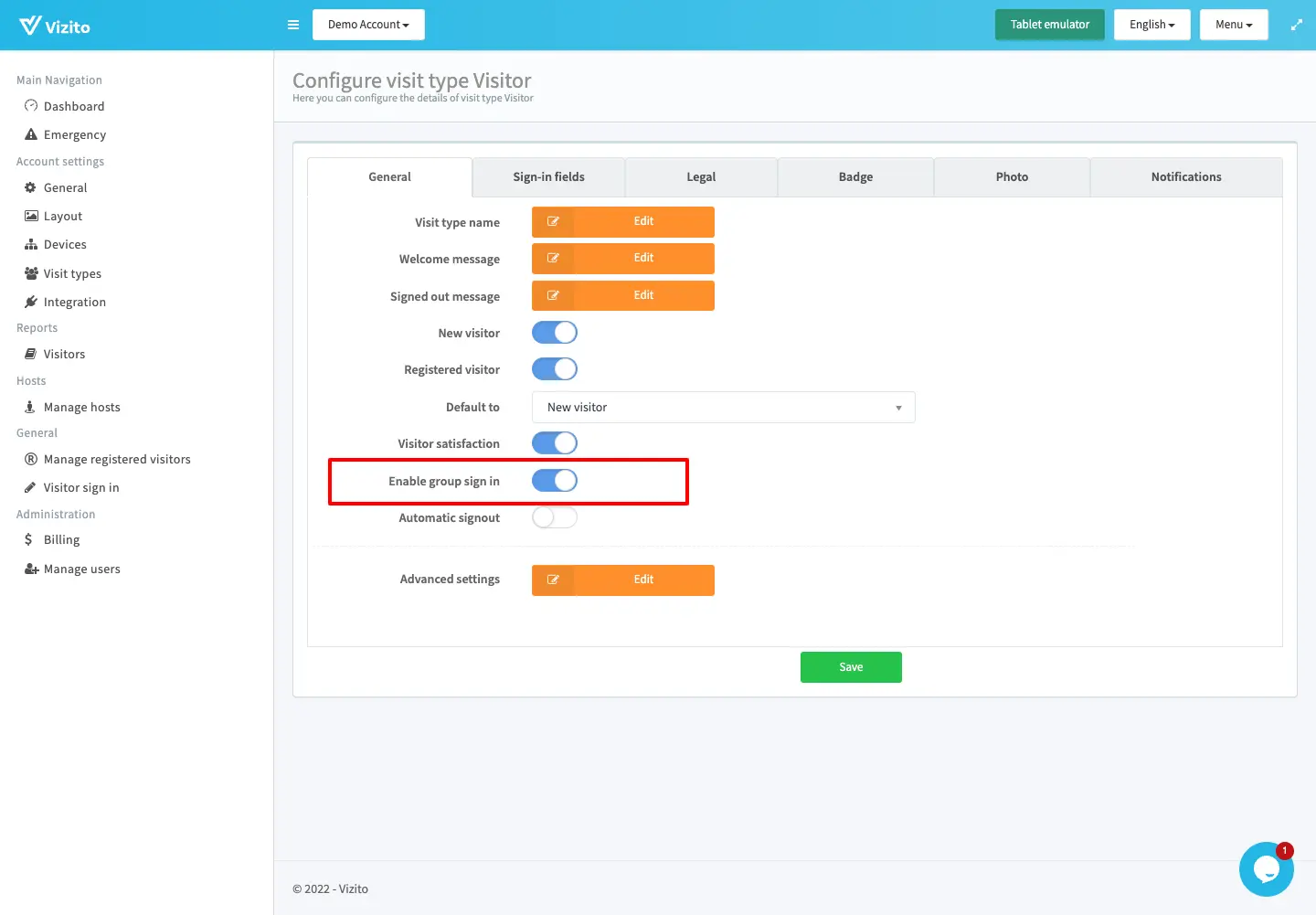 Now when you sign in using the tablet you'll notice a new option to specify that you're signing in a group: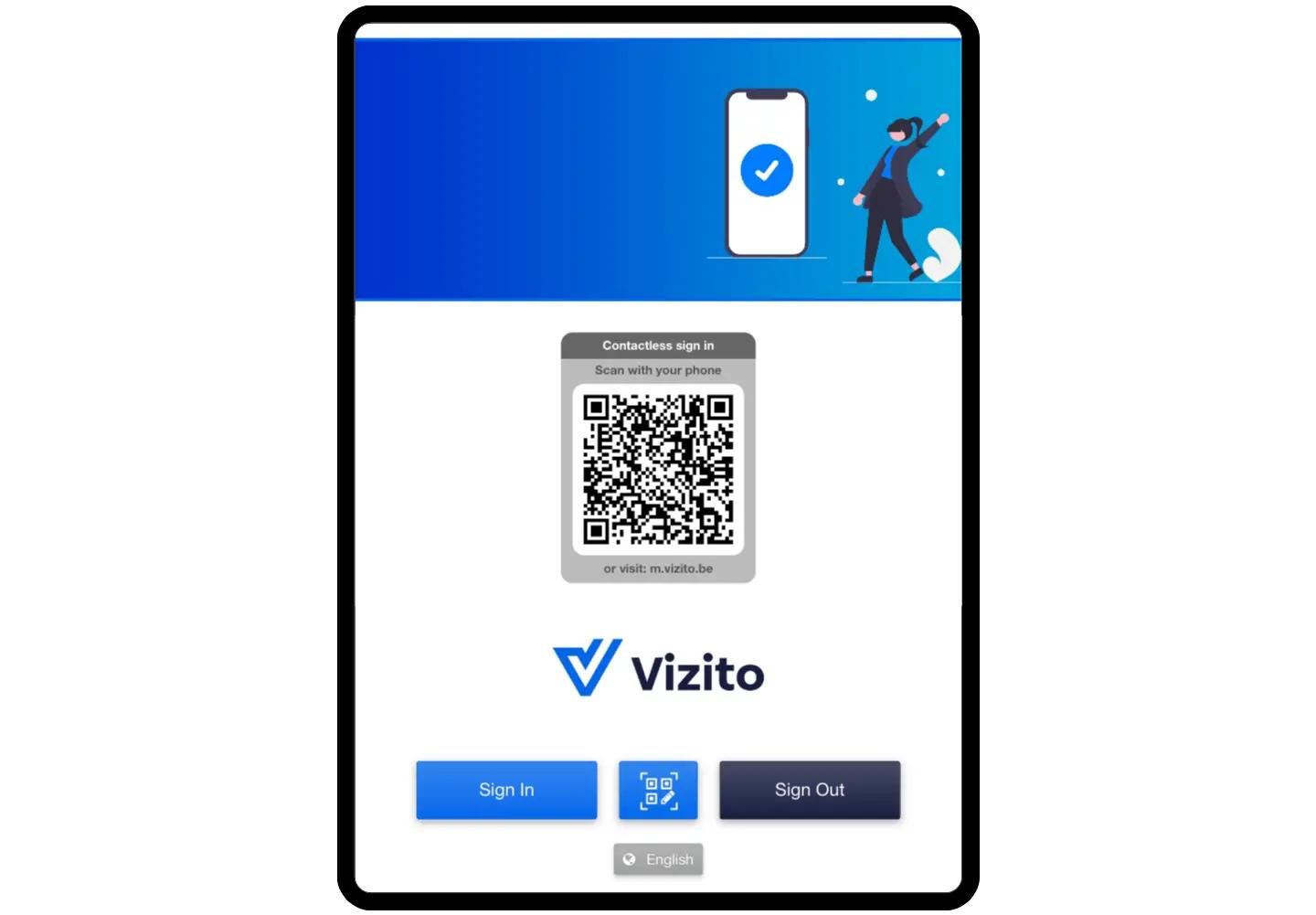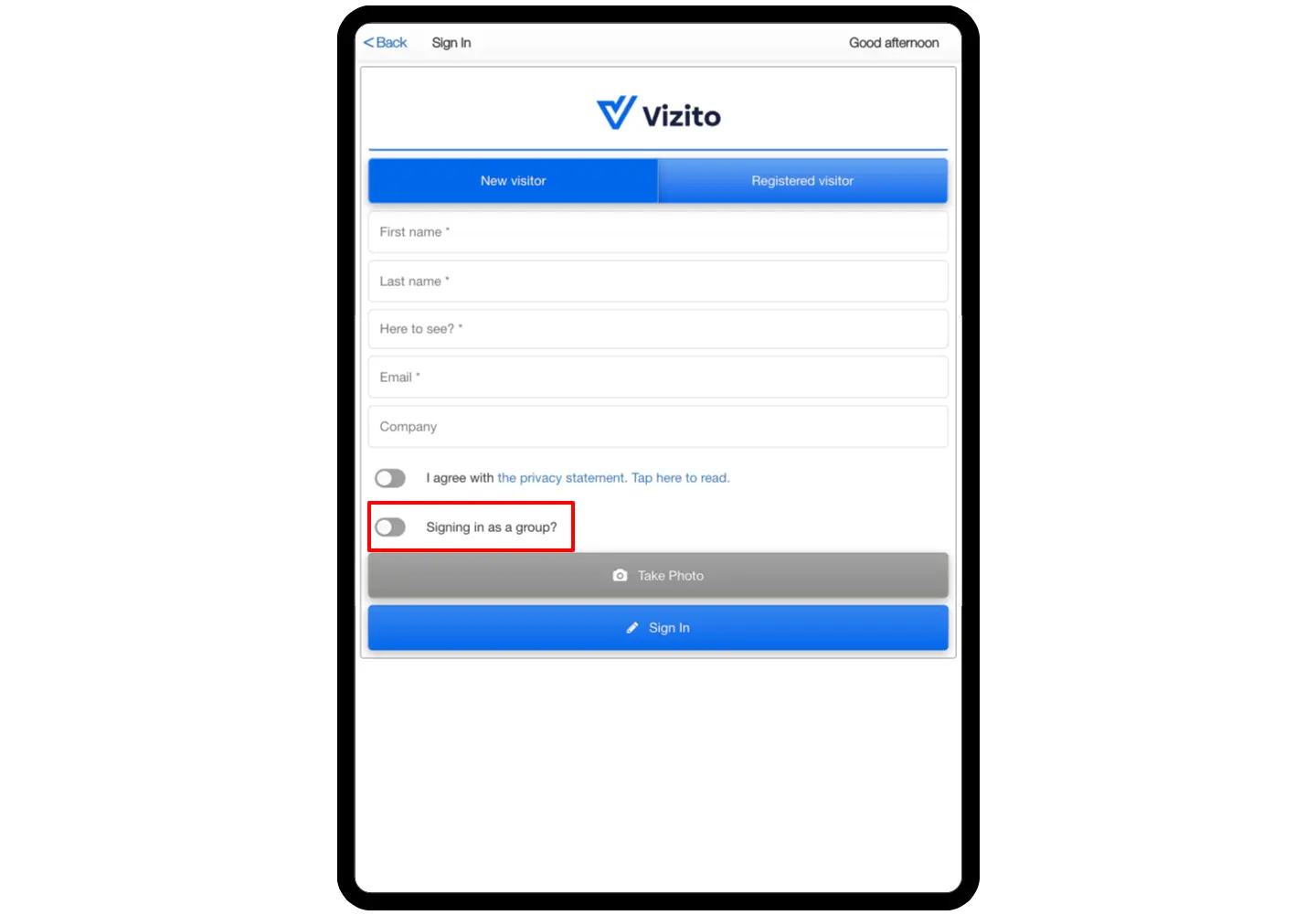 At the end of the current visitor sign in, you'll get the question to sign another group member in: