You can activate as many devices to an account as you like.
Once the Vizito app has been installed on your device, open it. It will show the following information: Click on "I have a Vizito account"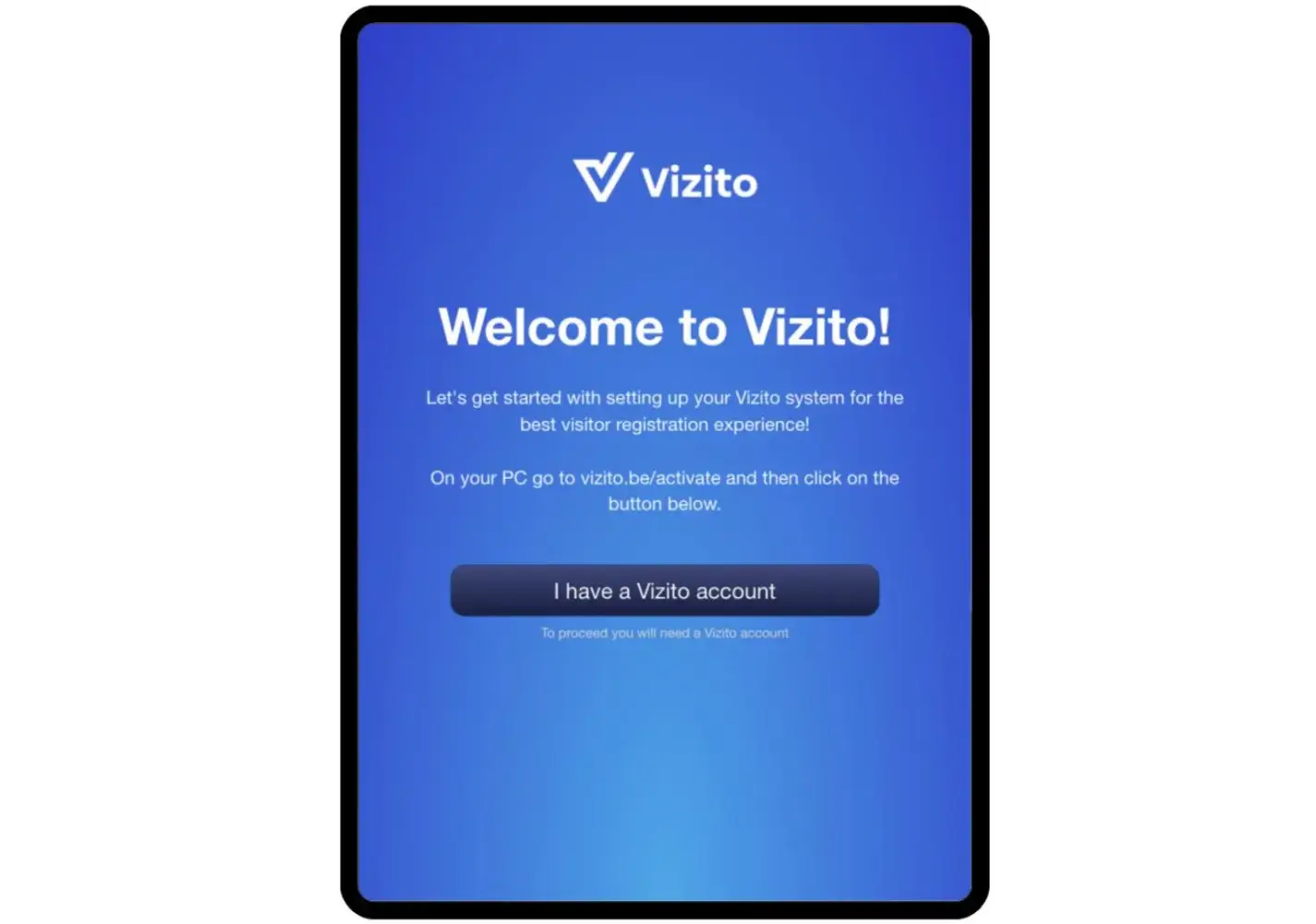 A unique code will be shown that you'll need to activate the device. Don't close the Vizito app, leave the device active showing the unique code, then proceed to the next step.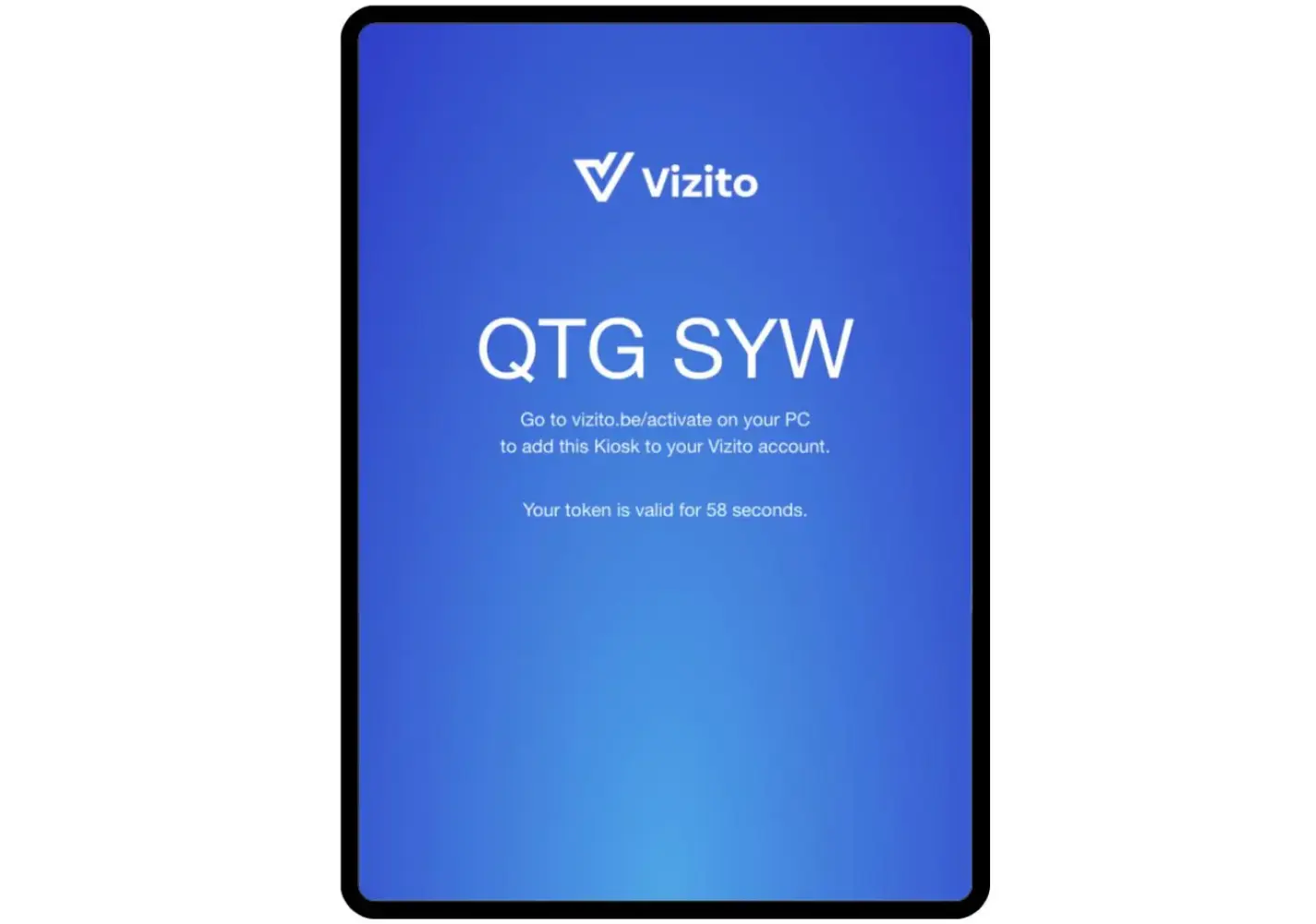 Open up https://vizito.eu/activate in your browser,
Enter the unique code that is currently displayed on your device.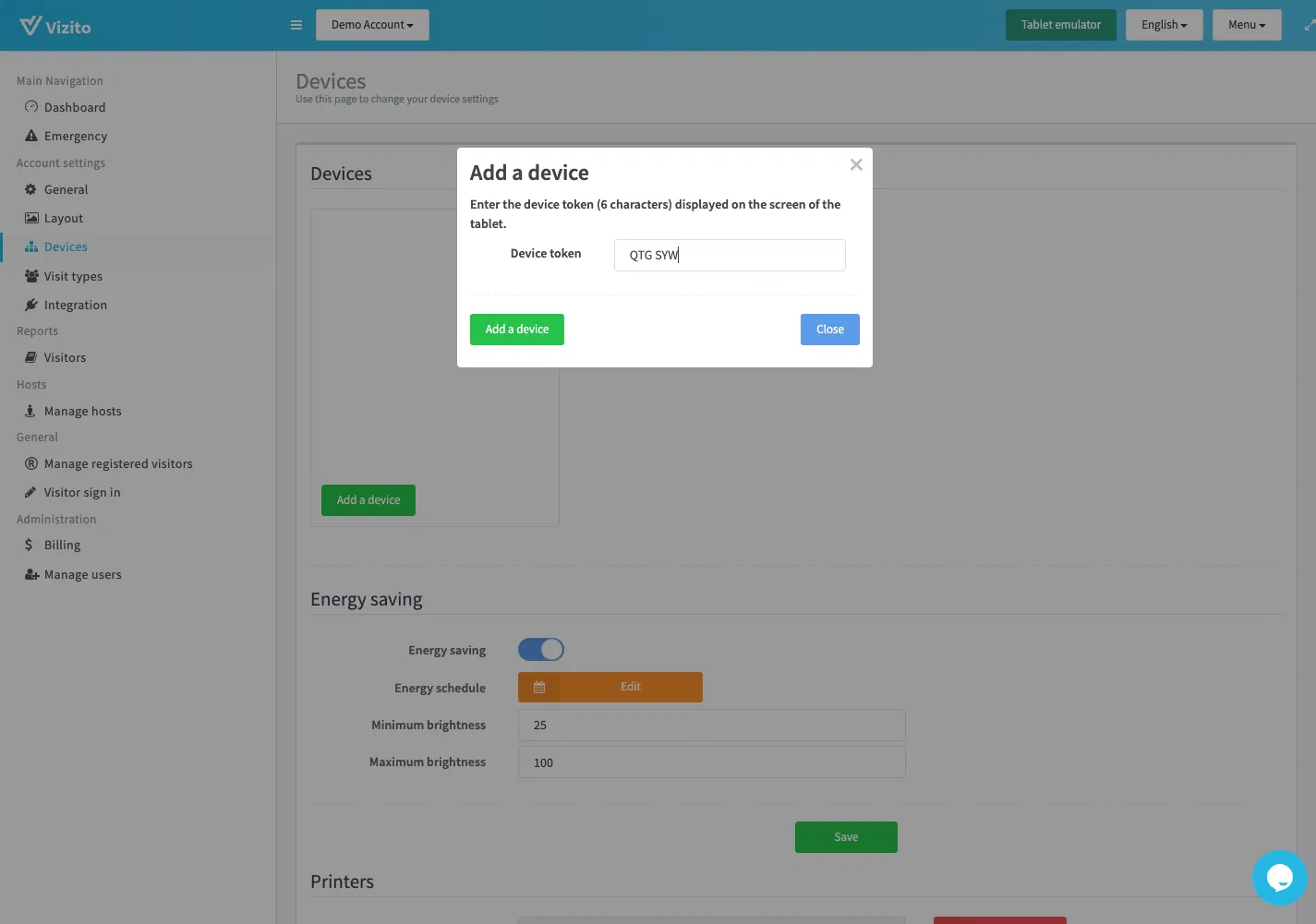 Your device is now successfully linked to your account.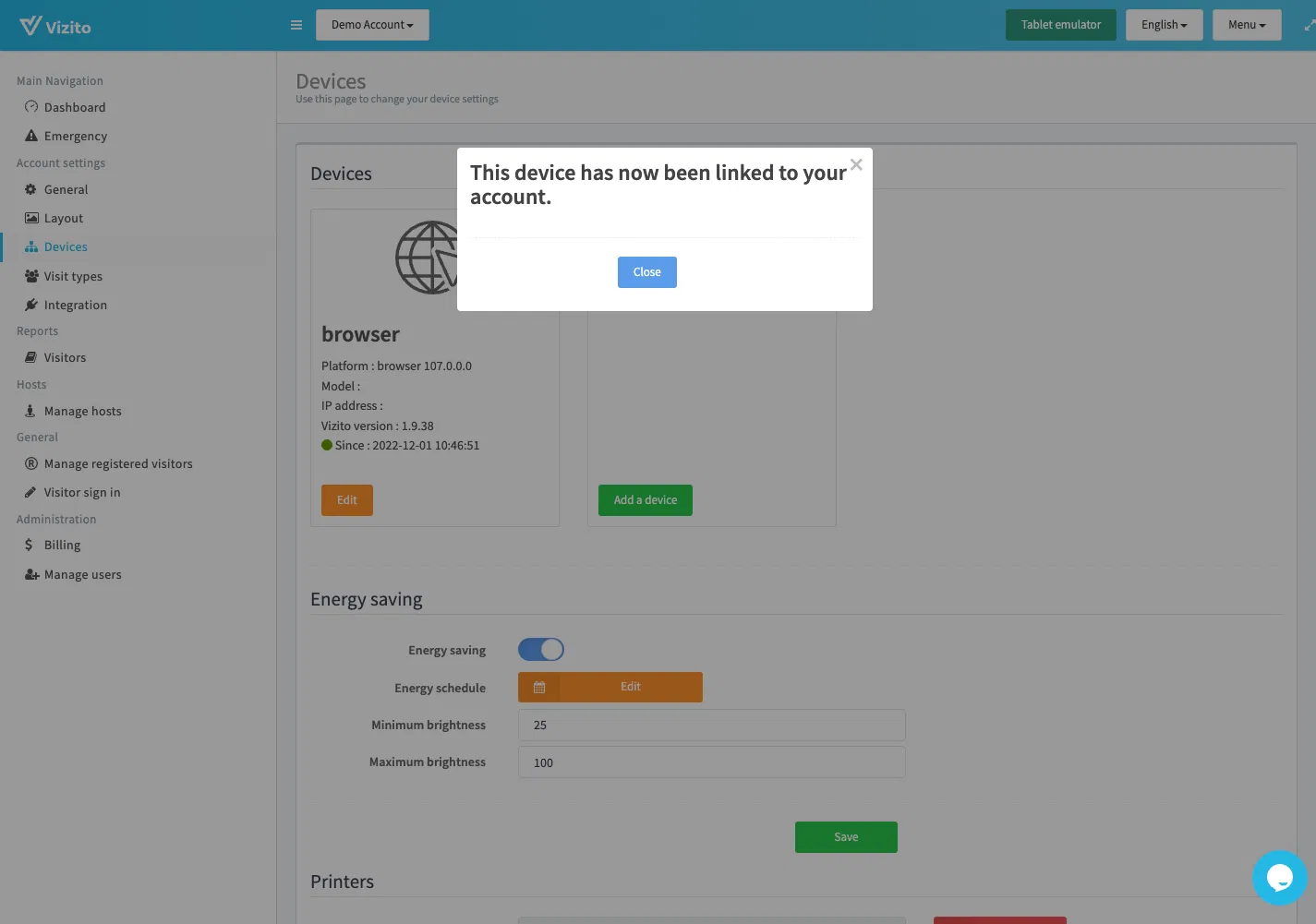 The device should automatically refresh.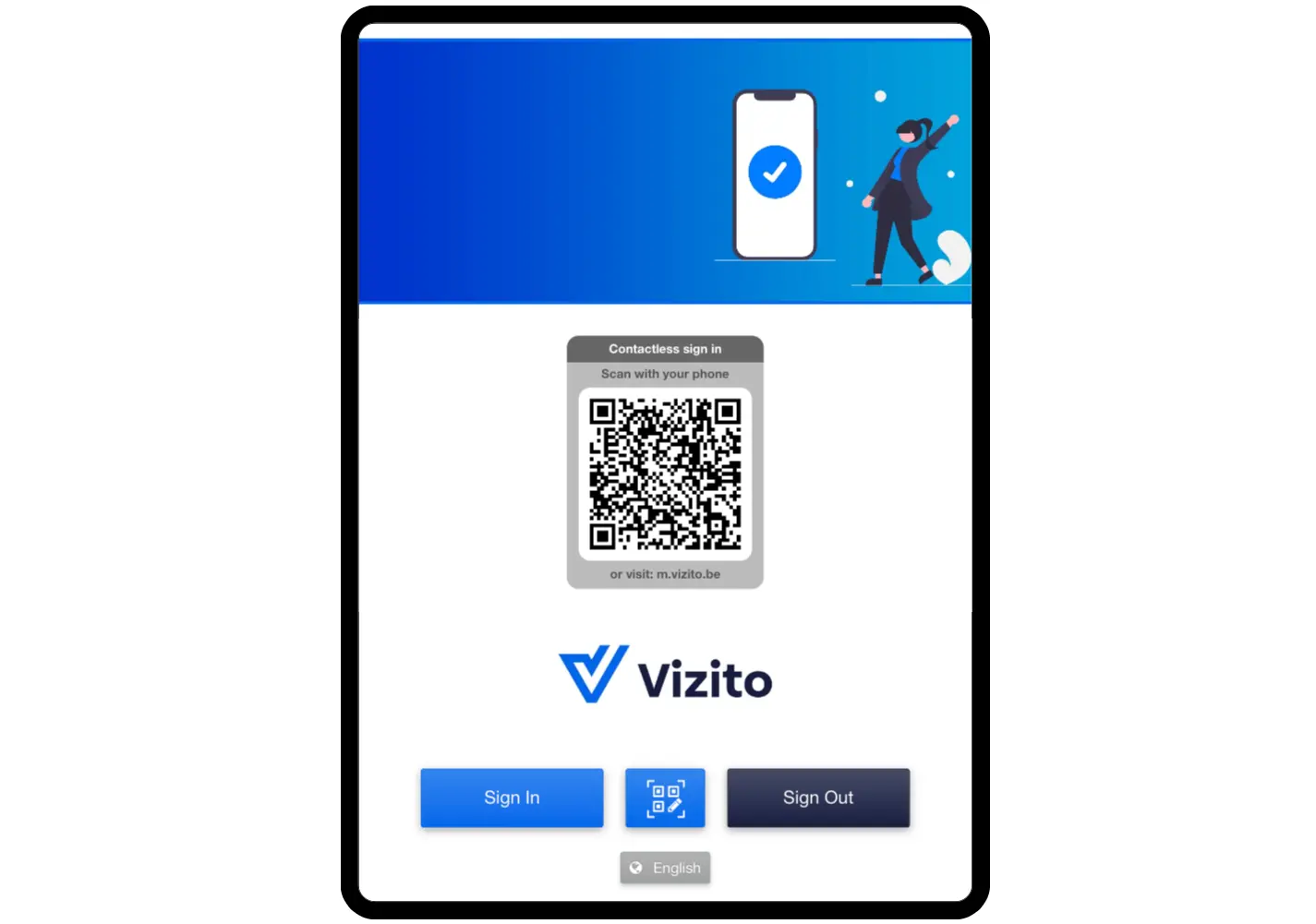 Device activation troubleshooting
If you're facing difficulties activating your device please take a look at the following recommendations: