Contactless sign in / out can be achieved by enabling this feature from the https://backoffice.vizito.be website. Note that you are required to update to the latest version of the Vizito tablet app to use this feature. Covid-19 (Corona virus) compliant way of doing visitor management is ready for use in Vizito. The visitor will scan a QR code shown on the tablet screen after which the registration process can be completed on her or his smartphone.
Sign in:
Step 1: Enable the contactless feature from the https://backoffice.vizito.be website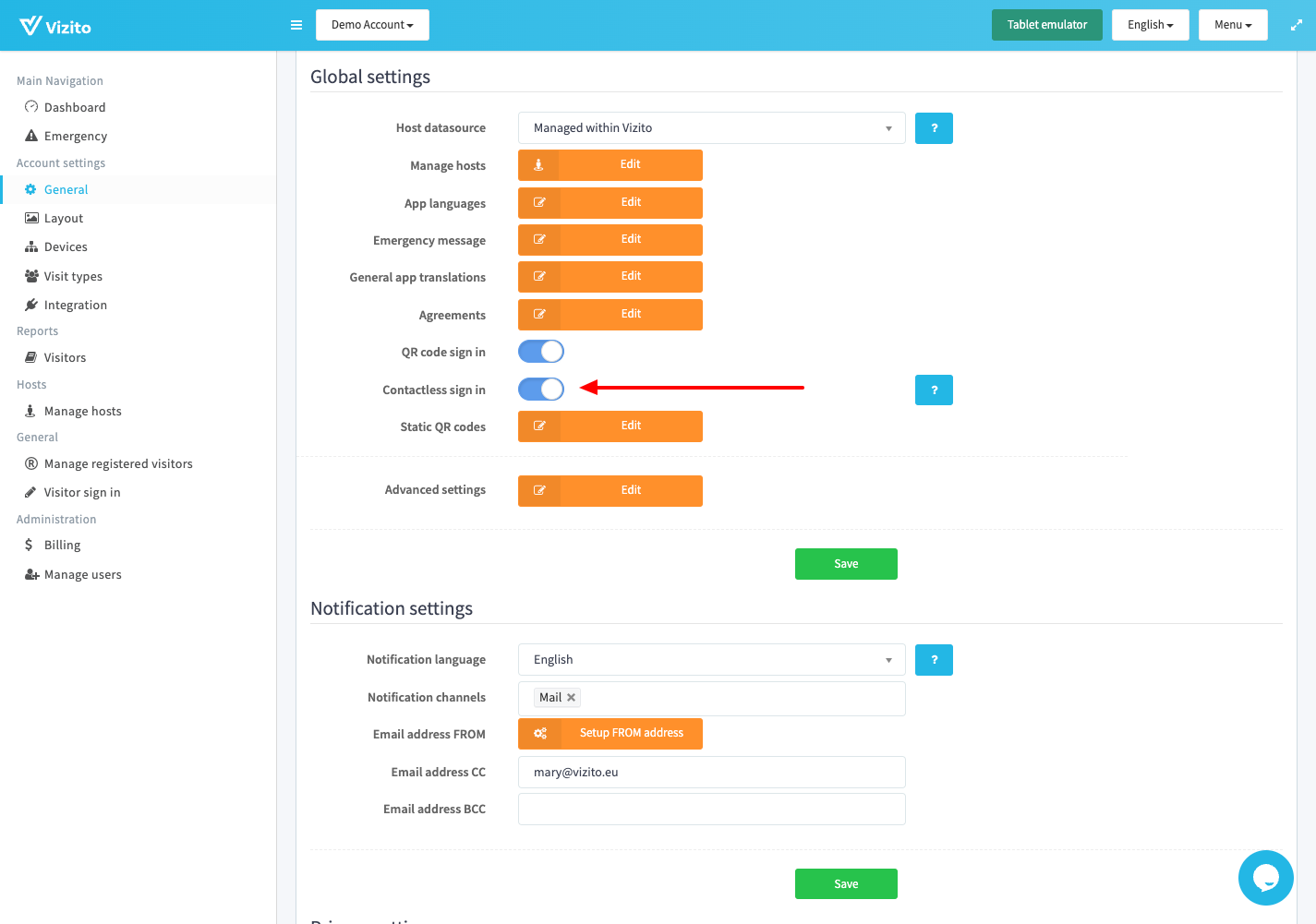 Step 2: The QR code is shown on the tablet running the Vizito app. A visitor can scan the QR code with their smartphone.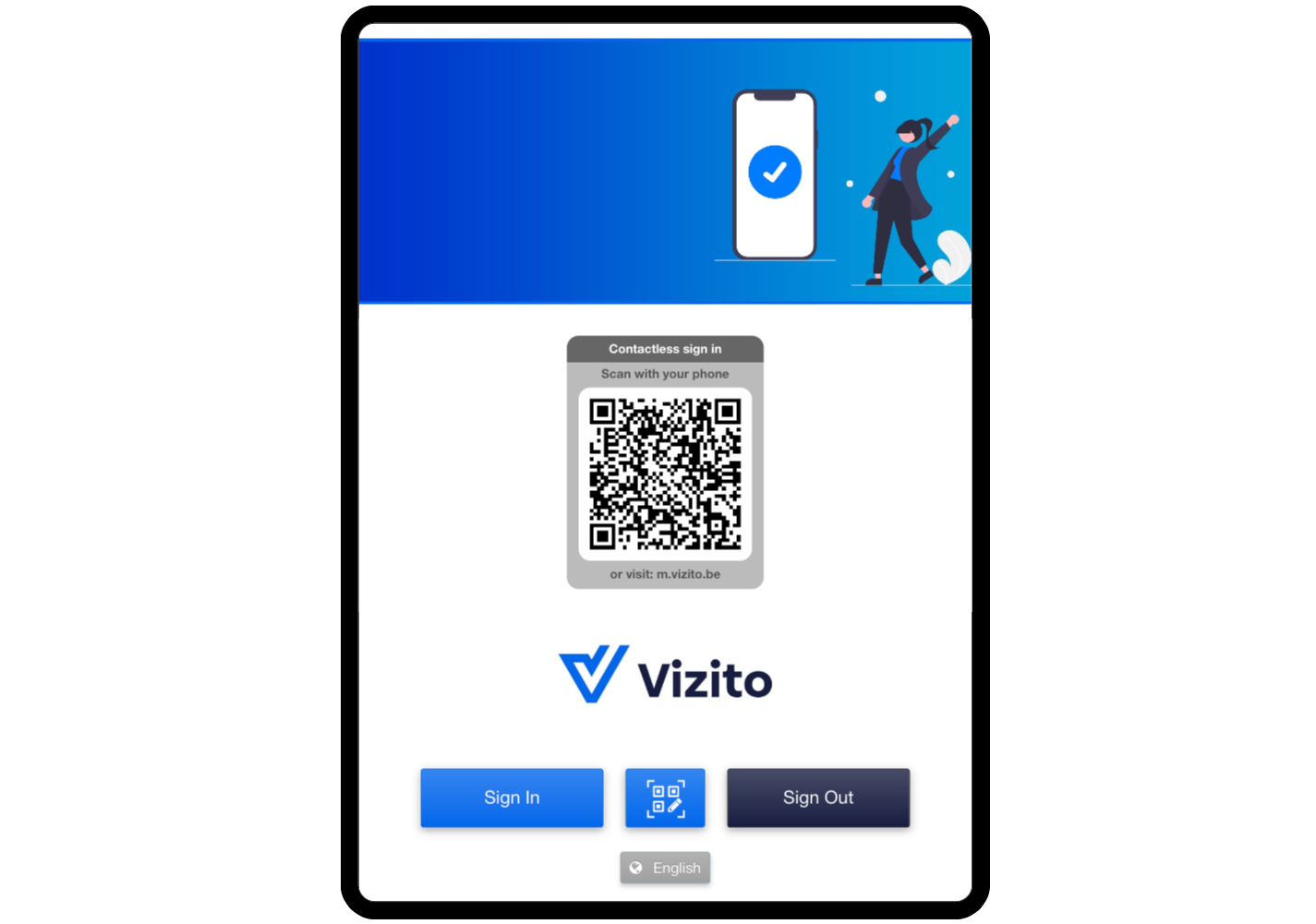 Step 3: Complete the process on a smartphone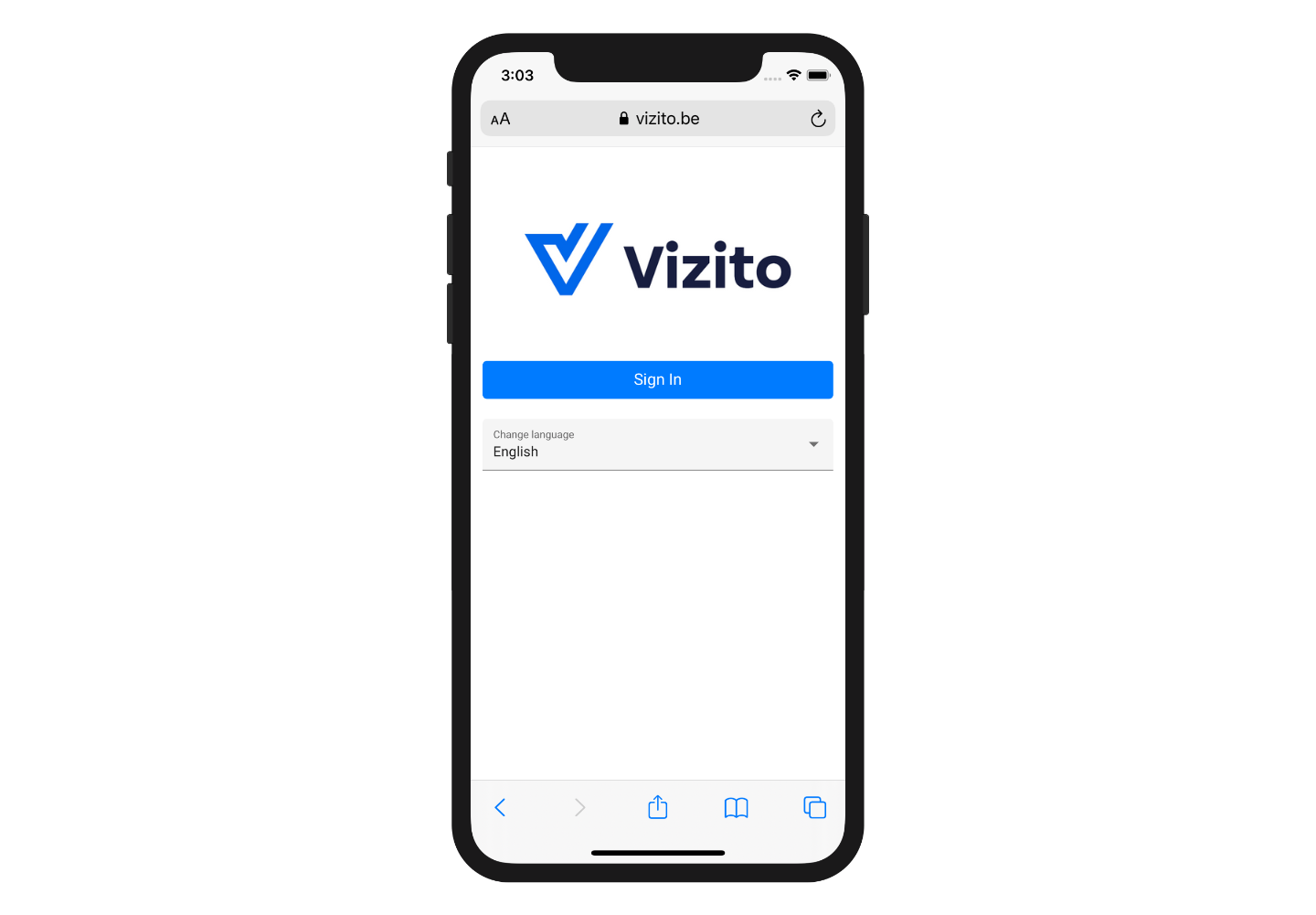 Step 4: Change the preferred language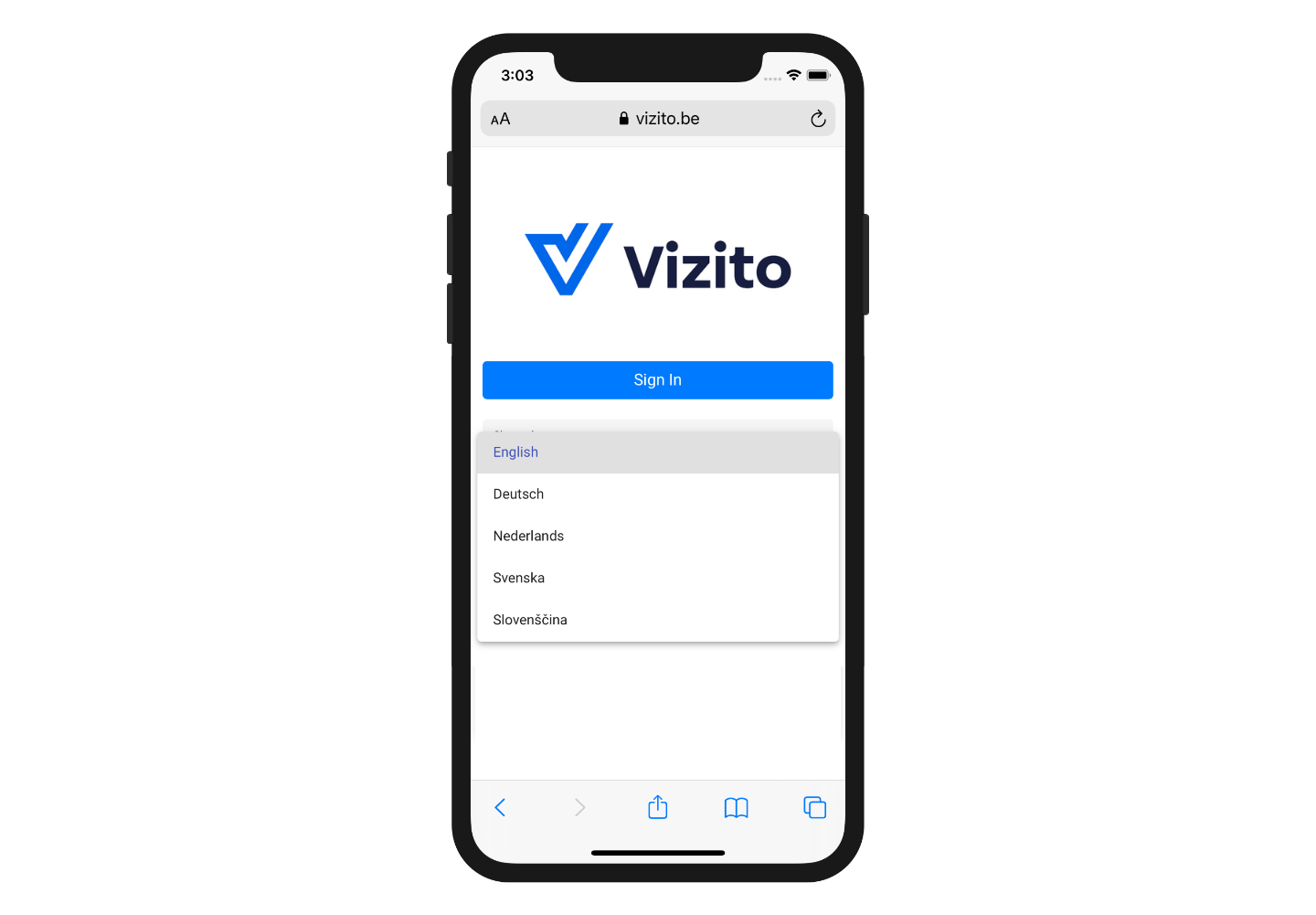 Step 5: Select the correct visitor type (if applicable)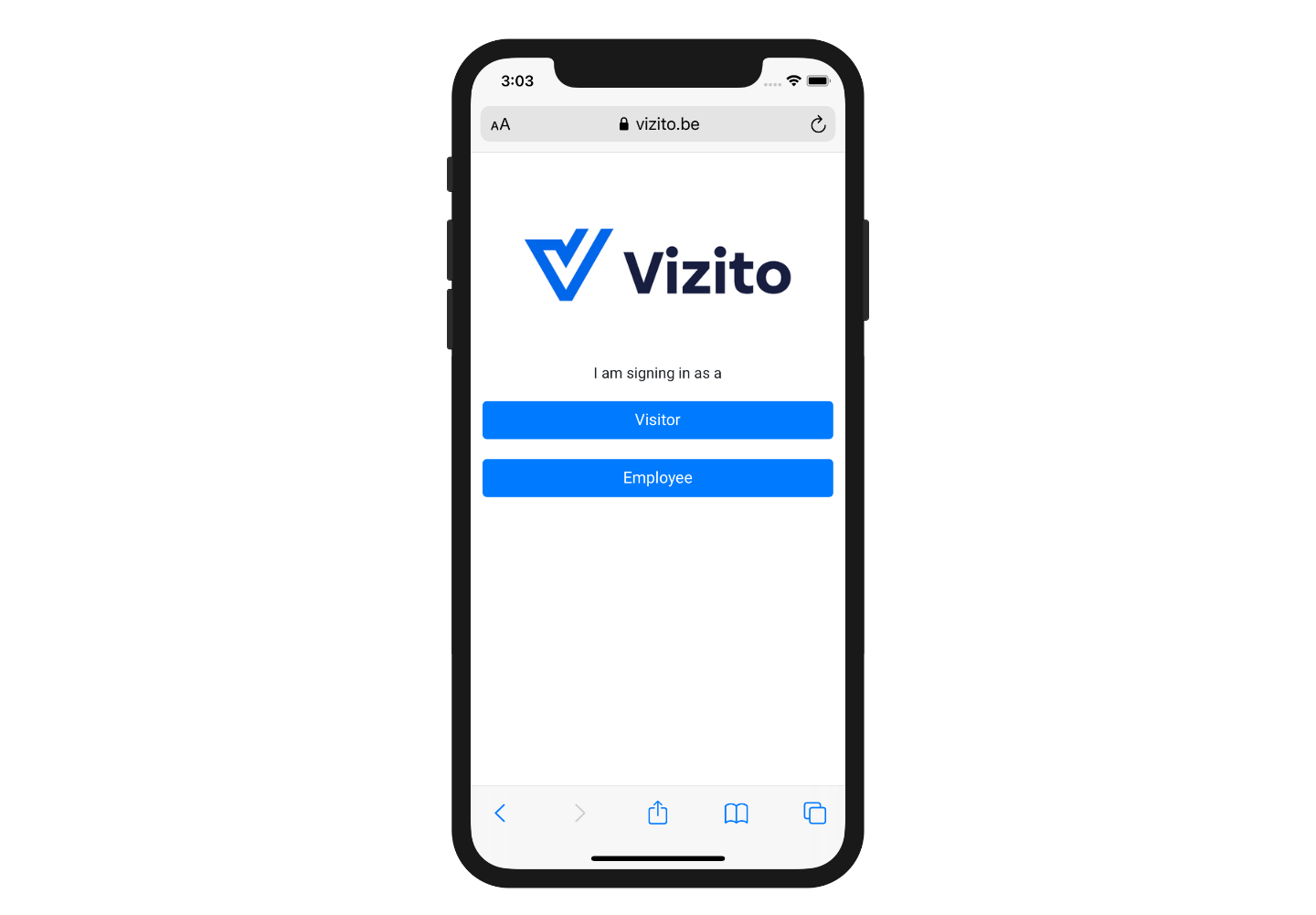 Step 6: Fill in the fields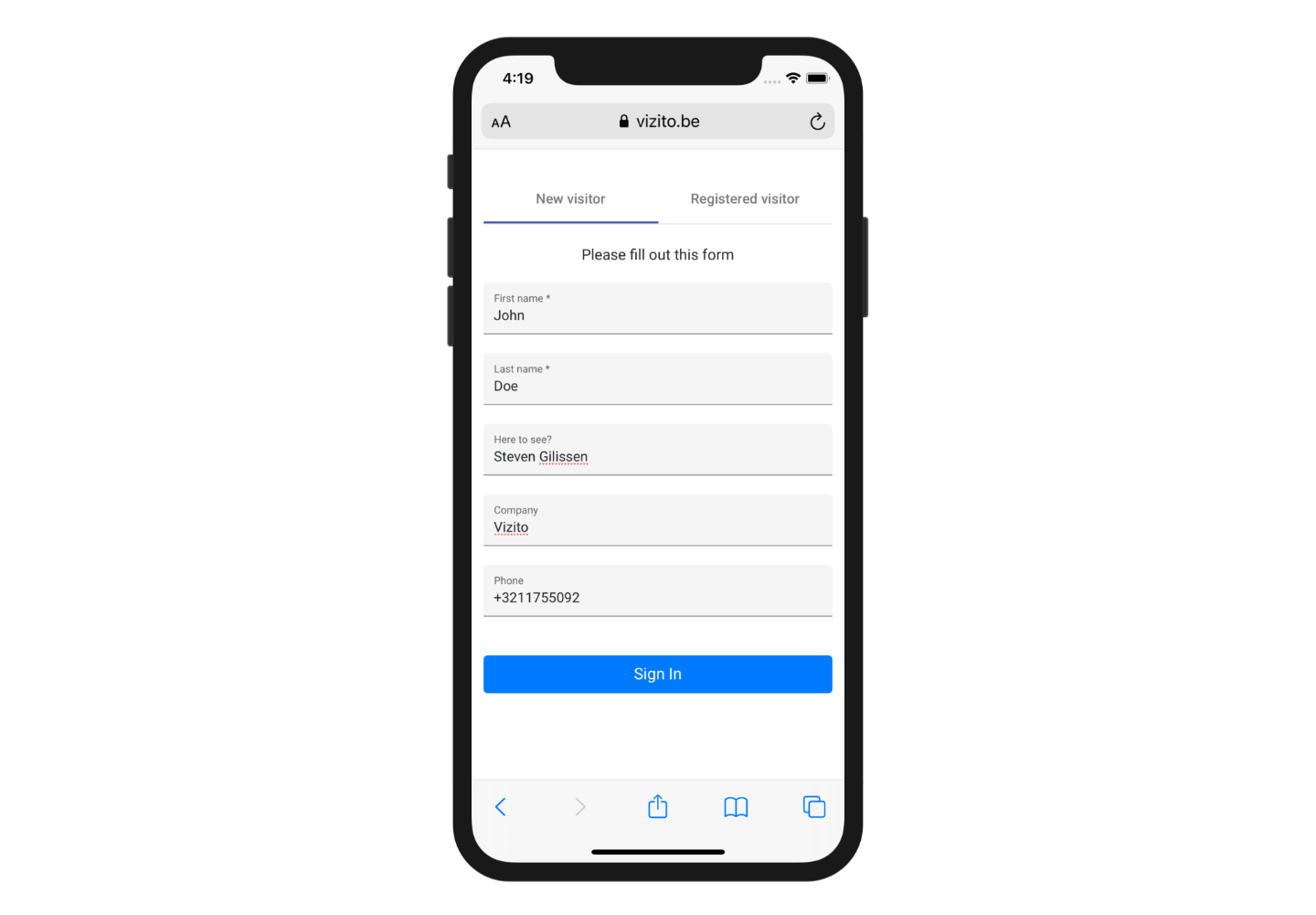 Step 7: Optionally, read & agree to the privacy agreement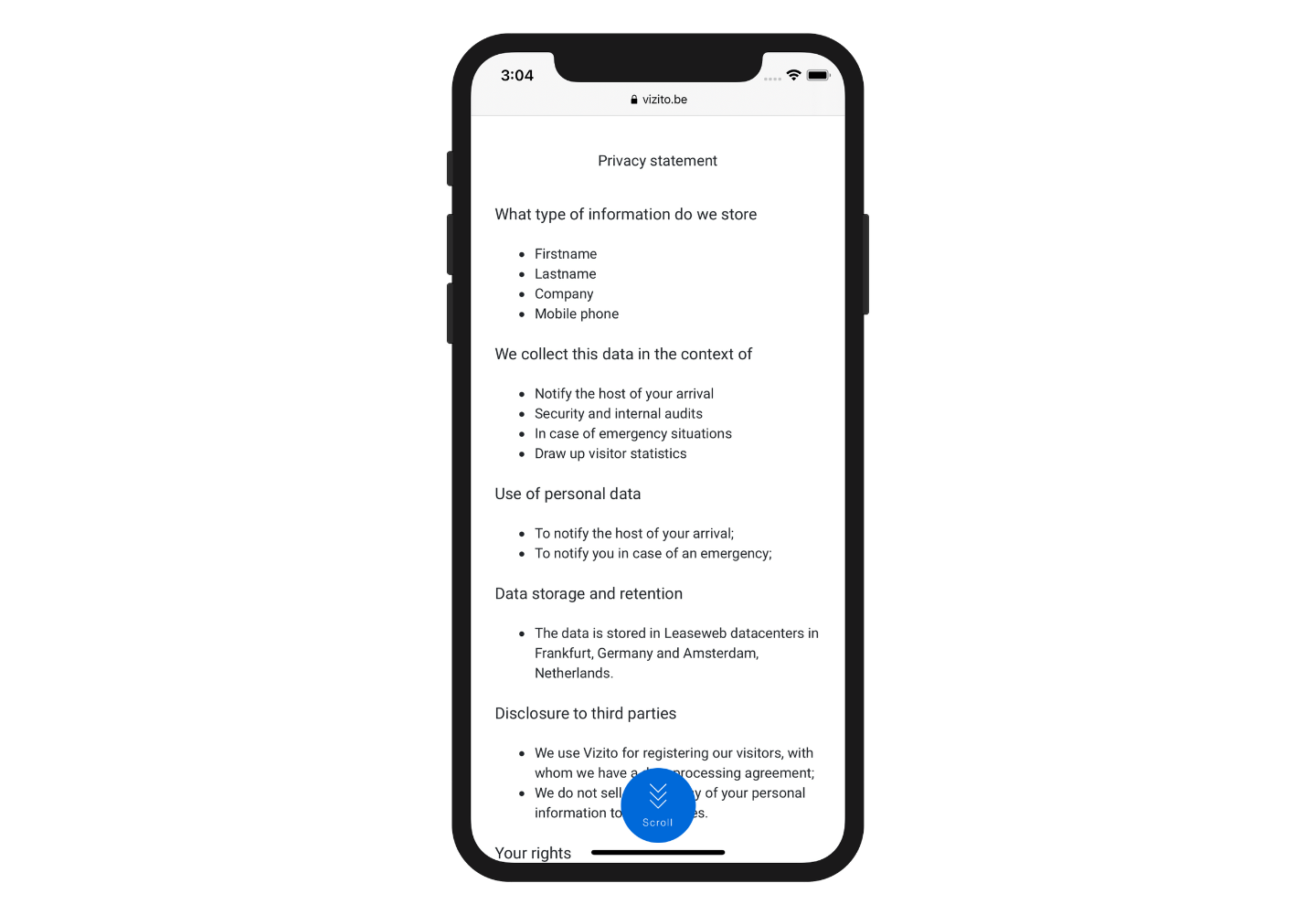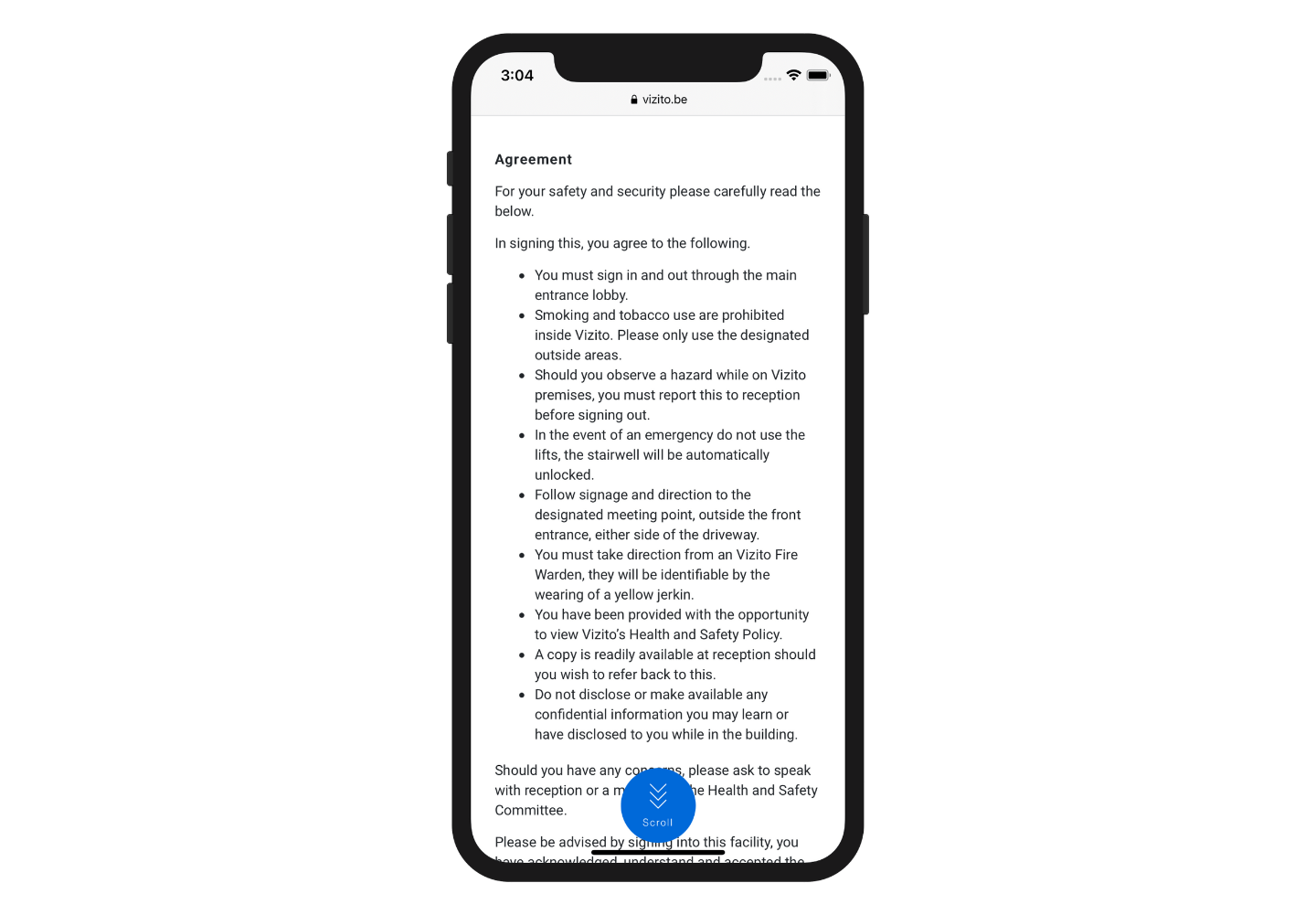 Step 8: Optionally, read the agreement and sign in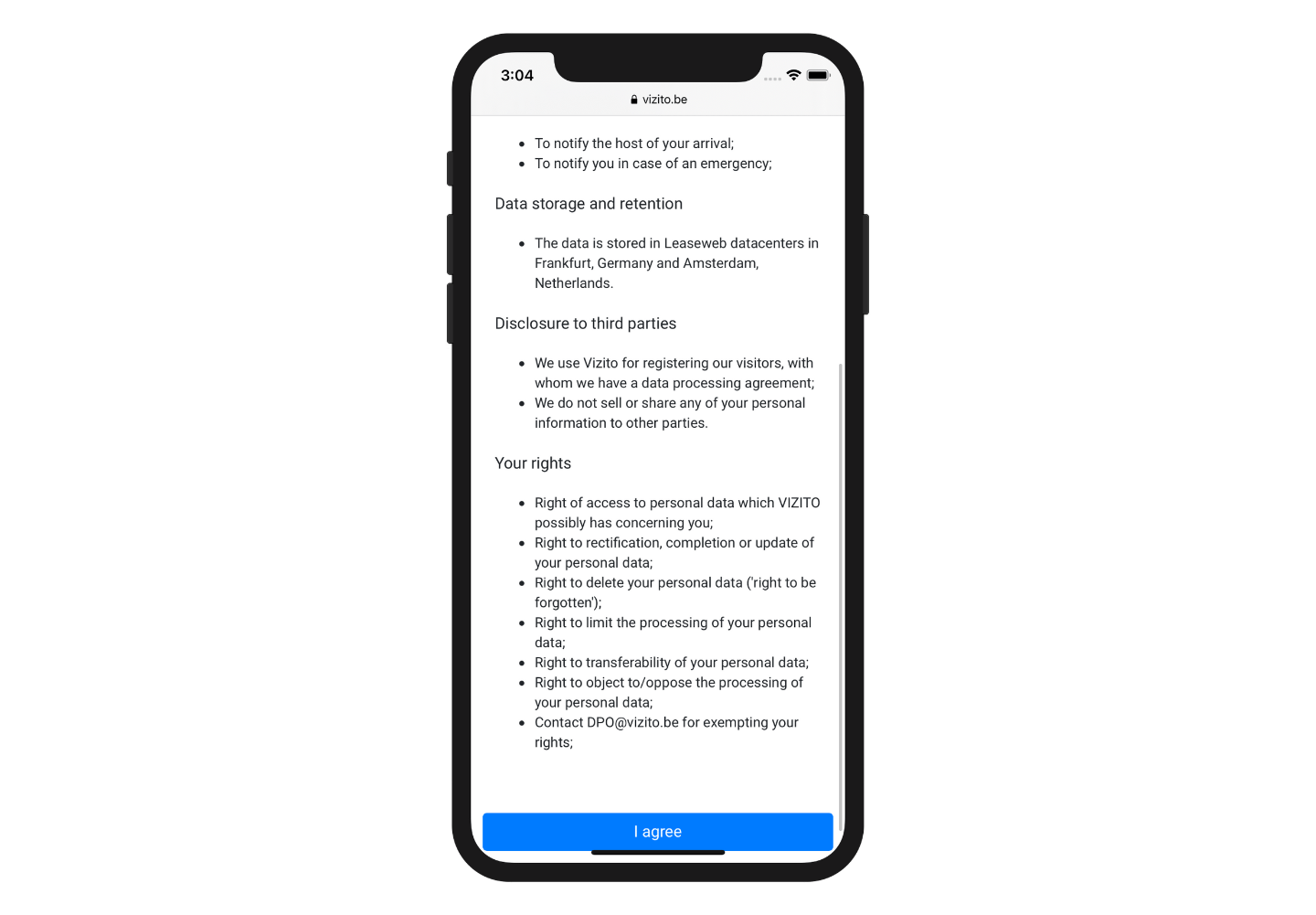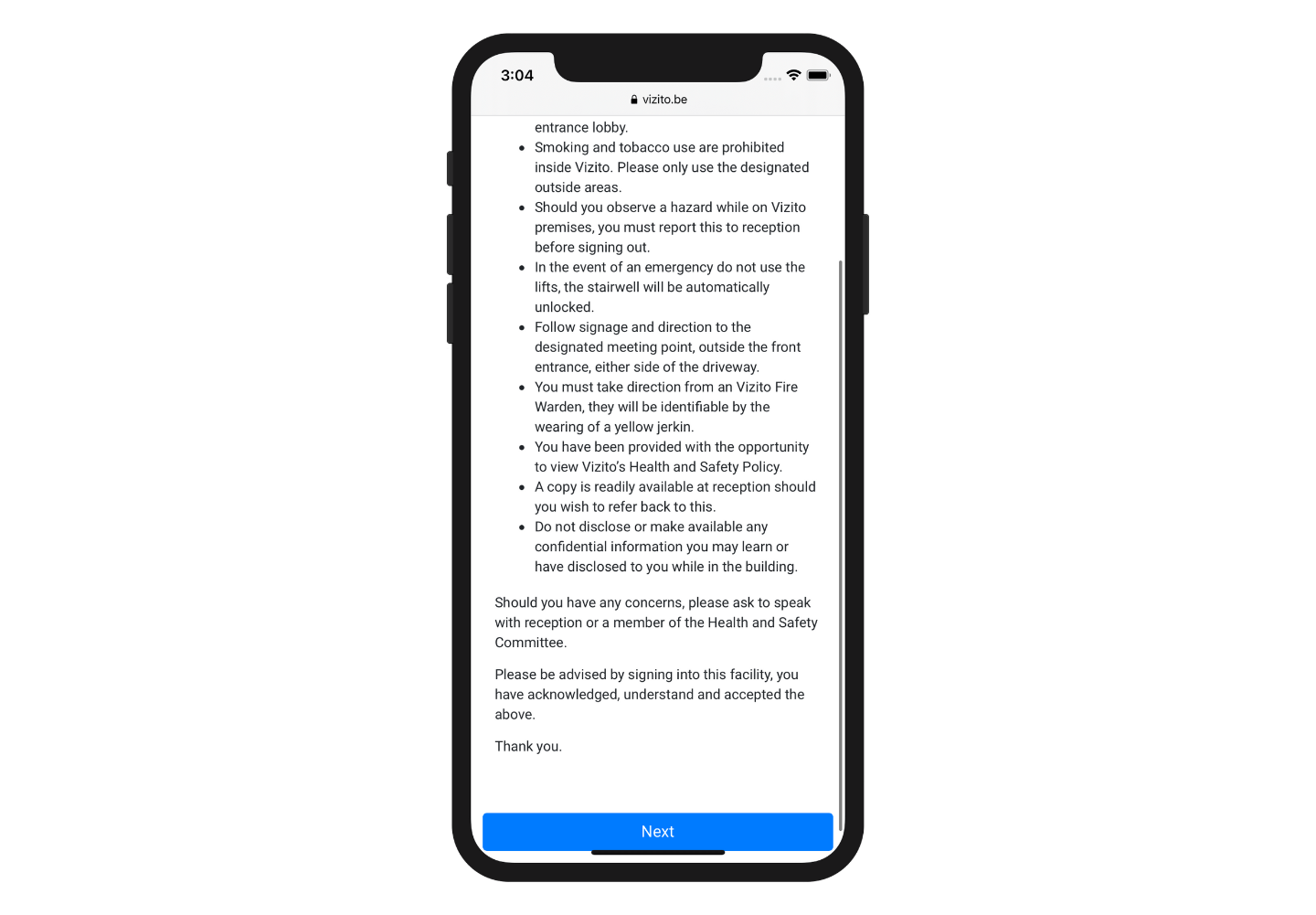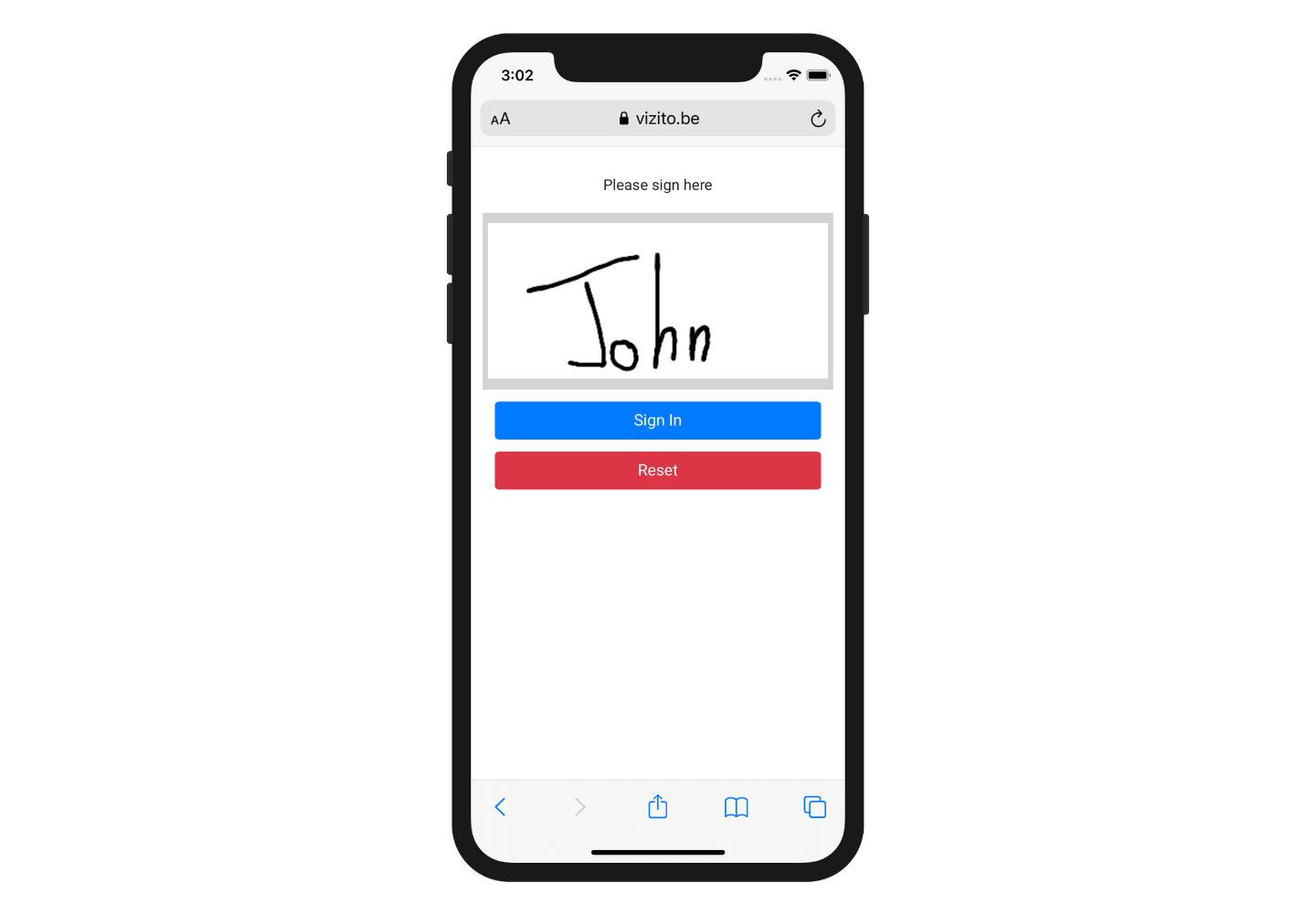 Step 9: You've successfully signed in!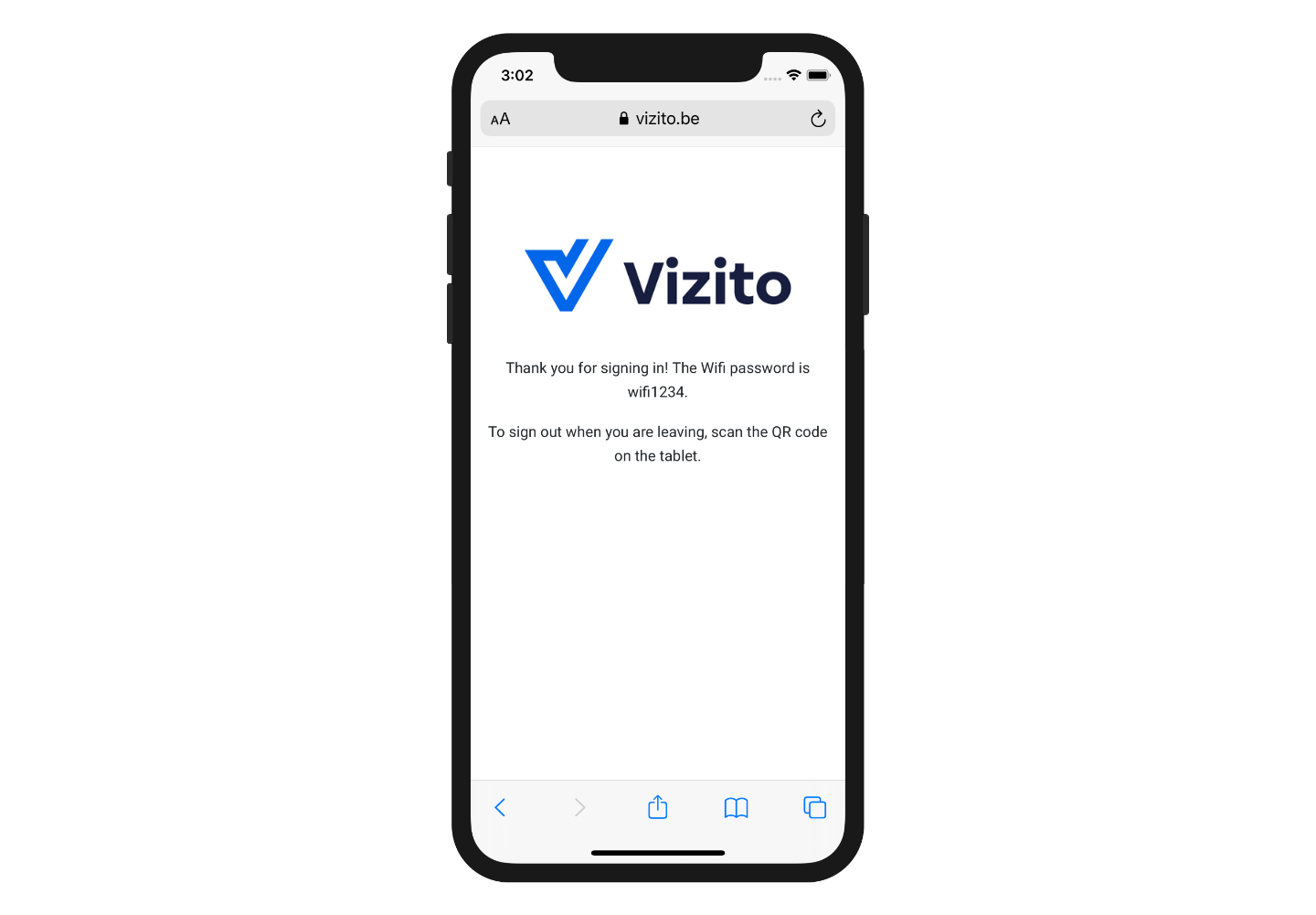 Sign out:
Step 1: When leaving, scan the QR code on the tablet: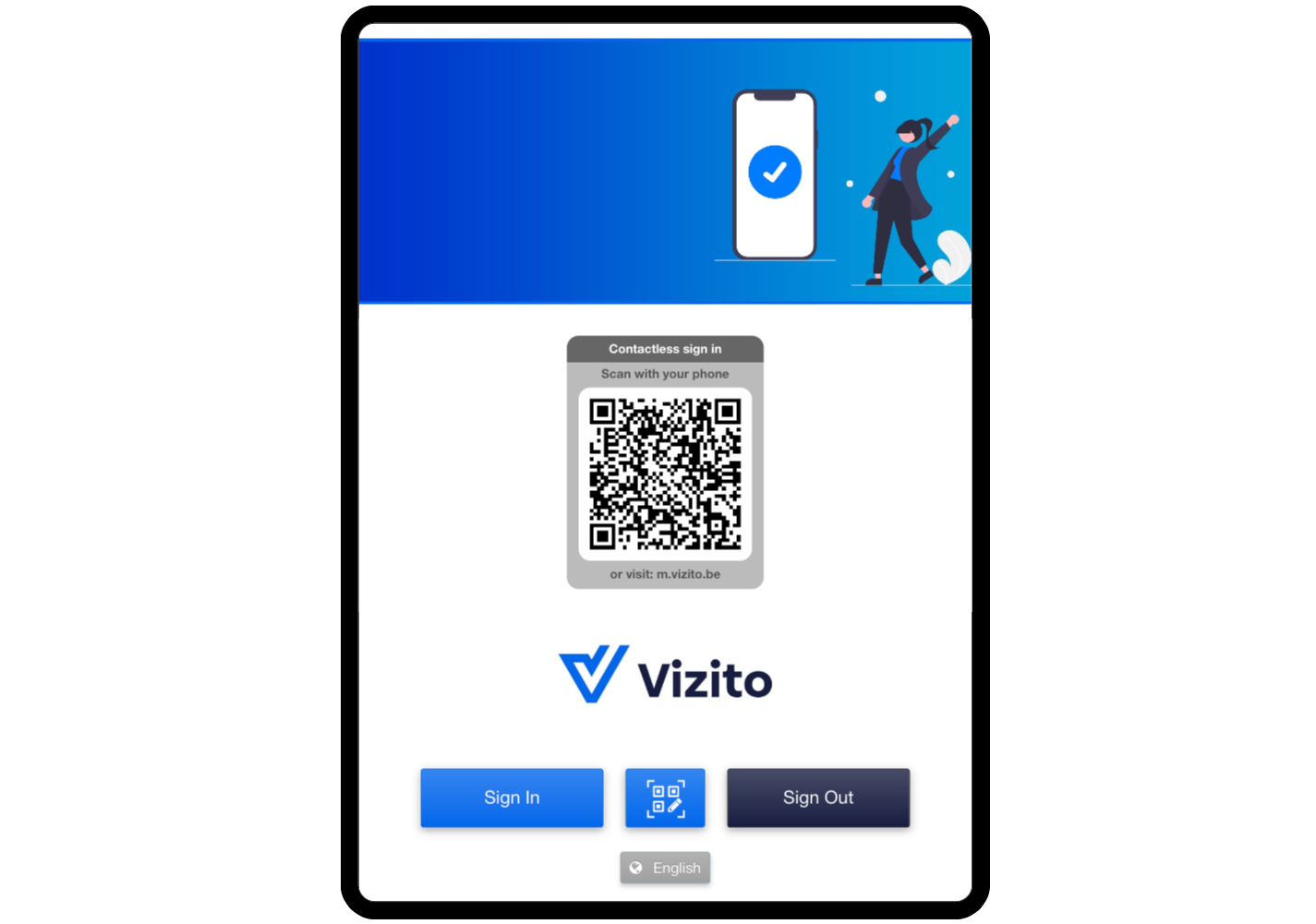 Step 2: You're all set! Feel free to leave an optional visitor satisfaction score.